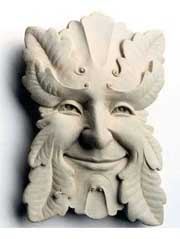 Click here to shop our entire collection of decorative wall plaques.
Although decorative wall plaques are most often used in outdoor garden environments, we still have many styles that are applicable for indoor use. In fact, we have a large selection of Egyptian wall plaques that feature pharaohs like King Tut and Queen Nefertiti. These plaques utilize the brilliant colors that are common in Egyptian sculpture. You'll also find a nice selection of Flower Fairy plaques from the Cicely Mary Barker collection.
Of course, we also maintain a nice selection of decorative welcome plaques that invite people into your home.