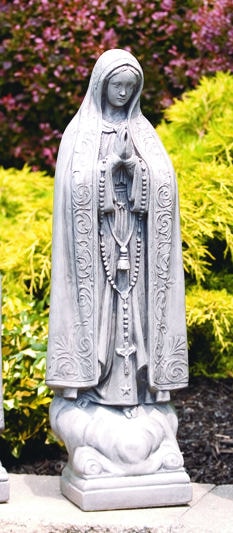 Virgin Mary statues represent one of the largest and most popular styles of statues within our religious statue gallery. As the mother of Christ and the most holy lady, the Madonna serves as a symbol of goodness and purity and is universally popular as sign of inspiration in people's homes and gardens.

You will find a large selection of the standard Madonna Statues in the Mary and Madonna Gallery as well as statues depicting Mary with child and the holy family. There are also statues depicting the Annunciation and a Nativity set celebrating the birth of Jesus in the general Religious Gallery.

One of our most popular items is a reproduction of The Pieta by Michelangelo. This piece which depicts the Virgin Mary holding the body of her son Jesus Christ after his death is one of the most famous statues in the world. We are proud to offer 7 different sizes of this statue in bonded carrara marble.