Take a look in our Fountain Galleries to see examples of our Urn-Style Fountains and imagine how one could enhance your setting.
Shop Urn Style Fountains now >
Incorporate this classic shape in a water feature
Whether you'd like a subtle water feature among your potted plants, or a striking focal point incorporating this classic shape, the Urn-Style Fountain has many sub-styles.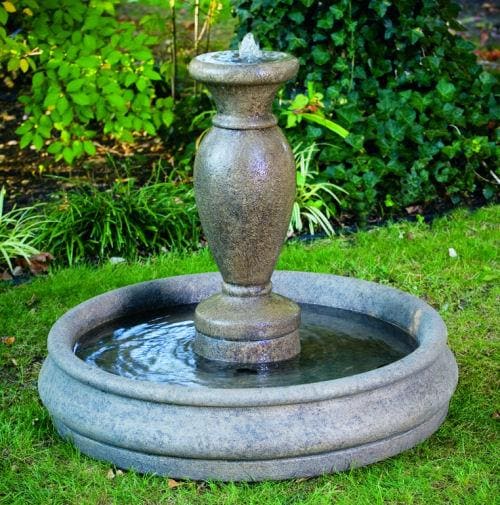 Statue.com offers fountains in a traditional tiered format, with the top tier being urn shaped.
We also have figurative sculptures wherein the vessel is used for pouring into a pool or larger urn. Some styles incorporate a tipped vessel pouring into another.