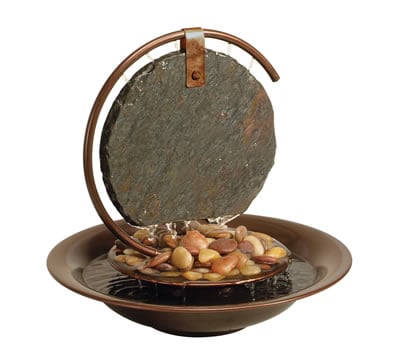 Shop our Table Top Fountain Collection.
Table top fountains are the perfect gift of relaxation and serenity. Ideal for use inside your home or office, table fountains can be easily moved to any location in order to enjoy their calming rhythm at any time of the day. These fountains are also ideal for the office environment. Desktop fountains require little maintenance and provide some peace to even the most stressful working day.
In our Gallery of Table Top Fountains you will find a wide selection from which to choose. We have a number Asian and Egyptian themed fountains as well as some more whimsical pieces featuring dragons, fairies, and gargoyles. For the more traditional look, there are plenty of fountains the utilize flowers, children, or rock configurations to achieve. We also have a huge selection of free standing and wall mounted fountains in our Fountain Gallery.