Santini Sculpture, Statues, and Statuaries
---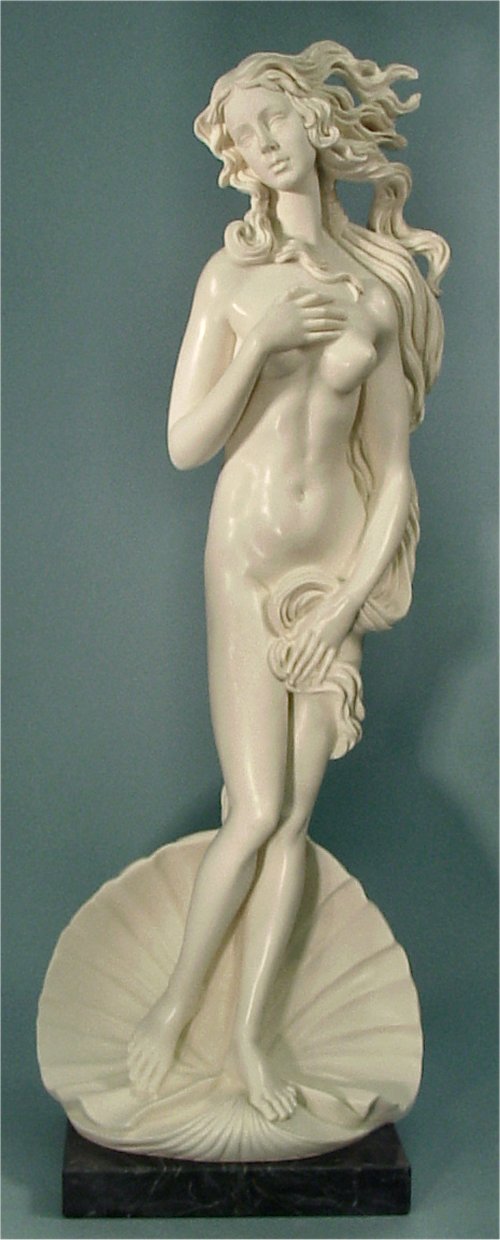 The Padrone Santini Collection represents one of the most prestigious museum-quality lines of sculptures in the world. In fact, nothing comes closer to an original hand carved marble sculpture than the Santini replicas from Italy.
Santini's highly regarded method of reproducing sculpture replicates the texture and appearance of hand carved works. Over the years, they have learned how to retain the finest details and characteristics of the originals. White marble from the Northern Italian quarry of Carrara is the chosen material to create the marble resin used by the master sculptors and statue producers of Santini. These white pieces age gracefully and often attain a lovely warm patina reminiscent of ivory.
Whether your tastes in statuary are loyal to the classics or more towards contemporary works of art, the Santini collections of bonded marble statues offer many choices. In addition to Santini, there are sculptures by Ruggeri, Cedraschi, Furiesi, Kostner and Salvestrini. Some pieces are even available with hand painted finishes.
Statue.com is proud to offer an extensive selection of Santini Sculpture. The majority of their work is very elegant and classical in nature and can consequently be found in our more artistic and traditional galleries. Replicas of many of the world's most famous statues and sculptures have been reproduced by Santini.